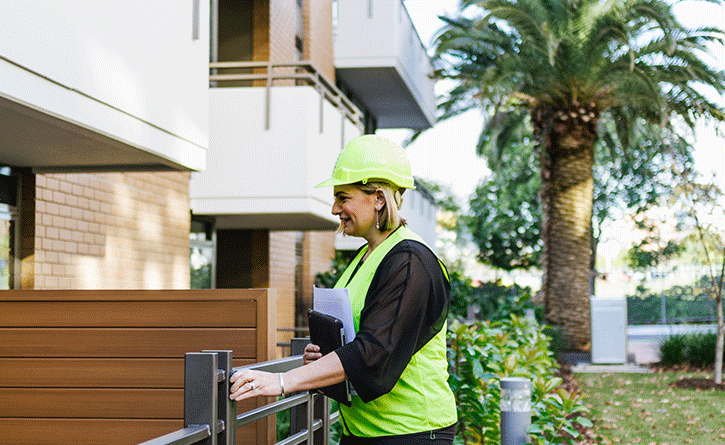 Why Builders are Outsourcing Defecting
In 2018 KIN has been approached by numerous builders wanting us to undertake defecting, or for KIN to supplement their defecting teams. Below we discuss the top reasons builders outsource their defecting obligations.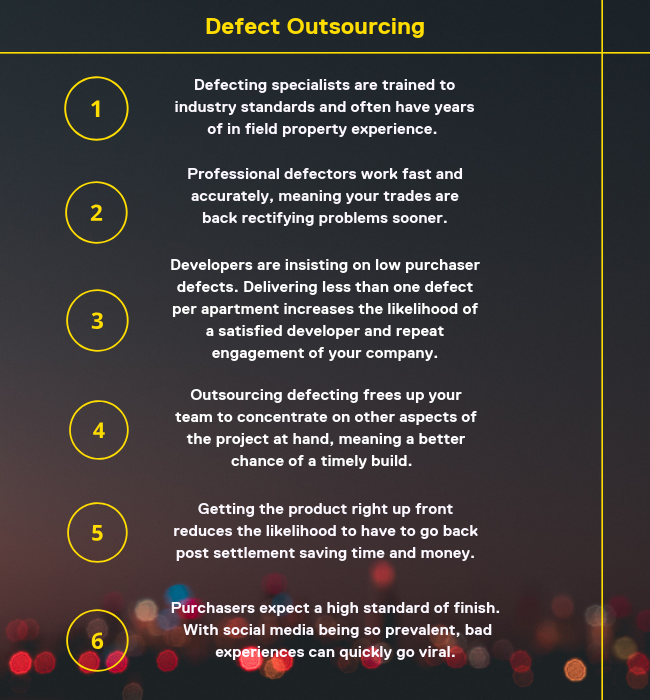 WHY CHOOSE KIN
KIN brings to defecting its sought-after level of customer service, with daily reporting and on-site availability with as little as 24 hours' notice. We work with all major defecting reporting platforms and save builders valuable time by assigning defects directly to trades. Many of our defectors have years' of experience as settlement specialists, so we know what purchasers look for when inspecting apartments.
KIN also helps developer and project managers with client defect inspections.
If KIN can help your project by undertaking the defect process, or by supplementing up your defecting team, get in contact by clicking below.
TESTIMONIAL
Jesse Harkins – Probuild
"Probuild requested the support of KIN to assist with the Builders defecting process. KIN's dedication and persistence to the task at hand was second to none. KIN's high-quality standards were in line with the expectations of Probuild."