There have been a number of regulatory and policy changes of late affecting the future of development in Victoria. After extensive community consultation, Infrastructure Victoria has released its 30 Year Infrastructure Strategy.
The strategy includes proposals to increase housing density to make better use of existing infrastructure and to address the mismatch between job and population growth (which, according to Infrastructure Victoria, is a whopping 48% versus 8%, jobs' way, in central Melbourne). Infrastructure Victoria recommends that planning schemes be amended within the next 5 years with an initial focus on intensifying medium density housing development (4-6 stories, depending on context) in Melbourne's established inner and middle ring eastern and southern suburbs 'to enable more people to live closer to jobs'.
The Victorian Government will respond to the strategy outlining the state's priority projects and funding commitments, all whilst continuing to build the ambitious Metro Tunnel and Western Distributor (projects which are set to be long-term, game-changing infrastructure works which will affect where people want and choose to live in the future). For those who dare to venture across to new grounds, plans to extend the Fisherman's Bend tram network are expected to 'have a city-shaping and catalytic impact of opening up Australia's largest urban renewal precinct and enable housing for 80,000 people and 60,000 jobs'.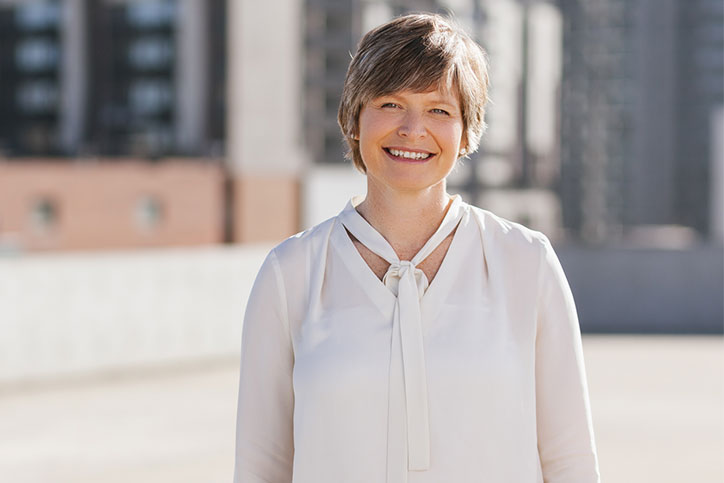 There is a reason these recommendations have come about. It stems from the age-old Australian addiction to bricks and mortar which pushes families away from the centre. Families (often first home buyers) have a pre-conception that apartment living is a compromise (I won't have a shed, I won't have a backyard, what will I do with Toby?!). Infrastructure Victoria's state age profiling suggests that young people are in central Melbourne, older people are in the east and families are in the comparatively cheaper west (often with money as the driving force). Despite housing being more affordable in outer Melbourne, these regions have poorer access to jobs and services. Meanwhile, one of the main objectives of apartments and dense living is to provide greater access to building and public amenity than a stand-alone house.
Apartment living is not a compromise, it's a more convenient way of life. Bulk, poorly built apartment towers of years gone by might be to blame for the negative stigma. But, now that we have the implementation of the Better Apartments Design Standards imminent (in the words of the DELWP, the standards will greatly improve the amenity and liveability of new apartments, for the future wellbeing of Victorian communities – visit the publications page of our website to access a copy of the standards) and developers are being challenged to better demonstrate longevity, innovation and community care, larger apartments are a cheaper alternative to a standalone house. We are seeing more and more developments include things like libraries, karaoke rooms, rooftop decks, off-lead apartment dog parks, bicycle storage, workshops and the list goes on.
It is now possible to have everything that bricks and mortar offer, in a convenient location, maybe even with an urban provedore adjoining your letterbox.