There has, of late, been no shortage of articles which appear to claim impending doom and gloom of Melbourne's apartment and townhouse property market. The media asserts that the current state of the market will cast a shadow over or even flat-out prevent the successful settlement of Melbourne's apartment developments.
Reports are appearing daily. The RBA recently announced there is a risk of settlement failure because banks could value properties at far less than the contract price. Loan to value ratios are being reduced, lending in high-density suburbs (including the Melbourne CBD & Docklands) is being restricted, banks have closed their doors to foreign applicants or being more stringent with eligibility criteria.
We have observed banks instructing valuers to measure apartments plaster wall to plaster wall, rather than using the PCA Method relied on by developers and surveyors, adding further complication for purchasers and funding criteria.
Doom and gloom, apparently.
Is it really that bad? Is it really the beginning of the end of the high-rise boom? Is it time for the liquidators and lawyers to start hiring extra staff? We think not.
Times are changing, there is no doubt about that. Planning regimes are uncertain. Stamp duty has increased for foreign buyers. Banks are tightening the belt and, quite frankly, so is everyone else. It is the law of peaks and troughs.
In the midst of the reported doom and gloom, for the numerous projects with which we have been involved, purchasers (and this includes foreign purchasers) are settling. We are seeing an unprecedented amount of cash flowing into the country and private equity funds are quickly filling the void in the absence or tightening criteria of the banks.
Qualitas' Aqua Bondi recently achieved 93% of settlements on day 1 of settlement with the balance of the project settling within 3 weeks. Far East Consortium's Manhattan (the final 641 apartments of the successful 2,200 apartment Upper West Side precinct in the Melbourne CBD) has settled 90% with the balance soon to occur. Stage 1 of Caulfield Heath achieved 89% of settlements within 2 weeks.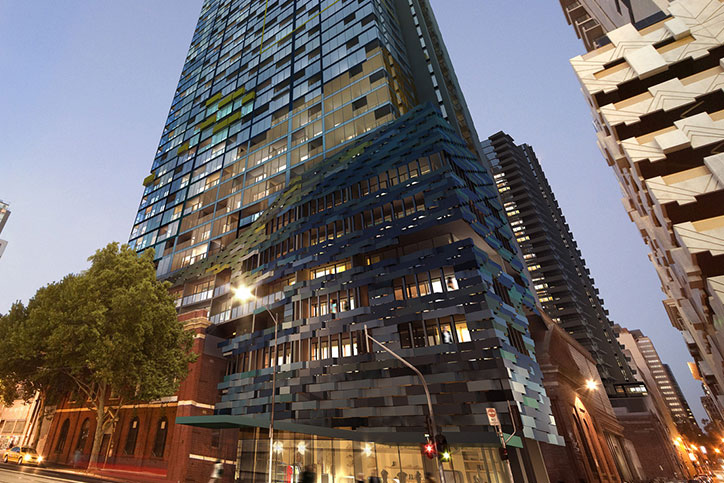 Townhouse projects remain consistently strong. Recently, Metro's Acacia townhouses all settled within 1 week.
In the current market, settlements may take a little longer than what we have experienced in more recent years but they are certainly still happening.
Melbourne's leading off-the-plan residential development lawyers and selling agents report that they have had, comparatively, very few defaults from international buyers over the past 10 years.
Most estimate that 90% of their offshore buyers have significant means at their disposal. We read that the international purchasers are targeting opportunities here for migration, capital preservation and education.
How do you make sure your purchasers have the success Melbourne's lawyers and selling agents speak of? You close your eyes and cross your fingers? Again, we think not. Be prepared, that's all. Know the risks, recognise the challenges and hit both head on.
Experience shows all these challenges reinforce the need for an experienced property settlement specialist. Some of these risks can't be removed but they can be managed for the benefit of the project and purchasers.
This article is not intended to give away all our trade secrets, but I do always tell my staff it's kind to share. So, the specialist team at KIN Property tell you their tips and tricks. They share how they work to reduce risk, protect purchasers and preserve that hard-earned goodwill:
It's all about the purchaser.
Get your settlement specialists involved early. Time flies when you're having fun, or trying to find funds. It is crucial to establish contact early, determine individual requirements, provide frequent updates and create excitement. It is invaluable to have someone (other than your lawyer or agent) touching base and lending support and guidance. Settlement can be a frightening, difficult and stressful process if not dealt with properly.
Manage the valuation process to ensure a positive outcome for purchasers' finance.
When conducting purchaser inspections, it can help to treat the process as a presentation of the purchaser's new home or asset and a showcase of the development. This creates a positive frame of mind and, in our experience, reduces what can only be described as 'nit picking'. You're presenting a premium product so bring with you a premium attitude and have your purchasers leave with a positive, lasting impression.
A good communication plan always makes a difference. Create some hype about the project. Get purchasers, prospective tenants, valuers and everyone else excited to be involved.
What's next? We have seen recommendations for the banks to instruct their valuers to revert their measurement back to the PCA Methods and there will no doubt be further movement in the financial market. As much as we would love to have a crystal ball to peer into what is ahead, we don't, but we will continue to keep abreast of market conditions.