OVER 40,000 SUCCESSFUL SETTLEMENTS ACROSS AUSTRALIA
LET US TAKE CARE OF THE SETTLEMENT PROCESS FOR YOU
Poorly managed settlements can damage your reputation and cost you money
Stress-free Process
We understand the challenges and risks in settling projects. Let us take this stress away from you so you can focus on the bigger things.
Manage your Settlement Risk
The KIN settlement and communication process ensures that issues are minimised and you can continue building profitable, iconic developments.
Hold the Purchaser's Hand
Purchaser communication is critical to ensure settlements are maximised. Our commitment and communication process ensures more happy purchasers and repeat clients.
We Talk
Connect with us. Lets discuss your project. We specialise in off-the-plan settlement management & co-ordination as well as builder's defecting.
We Plan
We'll work with you to develop a tailored proposal and process for your consideration and peace of mind.
We Deliver
We ensure happy purchasers by guiding them through the settlement process and exceeding their expectations, therefore ensuring brand advocacy. We help you achieve the highest possible settlement rates.
"Since working with KIN, Fortis has achieved a 100% settlement rate with more of our purchasers settling earlier than ever before."
Patrick Baldrock, ASSOCIATE DIRECTOR – FORTIS

"Since appointing KIN Property on our recently completed projects, BPM has seen tremendous growth in our clientele satisfaction…."
Sam Fisher, DEVELOPMENT MANAGER – BPM
"Having worked with many settlement teams, I was extremely impressed with the level of service, attention to detail and fast response times my colleagues and I received from the team at KIN."
Nurit Brukarz, HEAD OF MARKETING – MOTION PROPERTY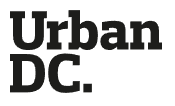 "

Kerren and the team at KIN have been servicing our Urban DC projects for 14 years (total of 16 projects).  That in itself is testimony to how I value KIN's settlement services…

"

Danny Ciarma, DIRECTOR – URBAN DC